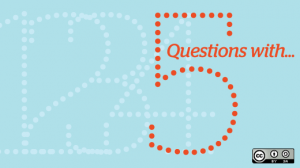 Most homeowners not aware that an annual professional chimney inspection and cleaning is important to ensure the safe operation of their fireplace, despite the fact if the fireplace is barely used. Hiring a knowledgeable and experienced chimney sweep is not always an easy task. To help you out with this process here are some questions that you can ask to ensure that you are receiving the best quality of services.

Ask for a detailed description of the services offered. A qualified chimney sweep should be able to explain the procedures and equipment that is used to complete each type of chimney service they offer.
Ask for a description of how the chimney sweep plans to inspect your chimney and verify that a video scanning is to be used.
Ask for referrals. A good, reputable chimney sweep will have recent references that can verify the quality of their work.
Ask about training or certification. Verify that your chimney sweep is a member of the National Chimney Sweep Guild, and that they are certified, licensed, insured and bonded.
Ask how long the company has been in business. A company that has been in business for an extended period of  time is a strong indication of customer satisfaction.